by  Bloomberg
|
Saleh Sarrar
|
Friday, February 23, 2018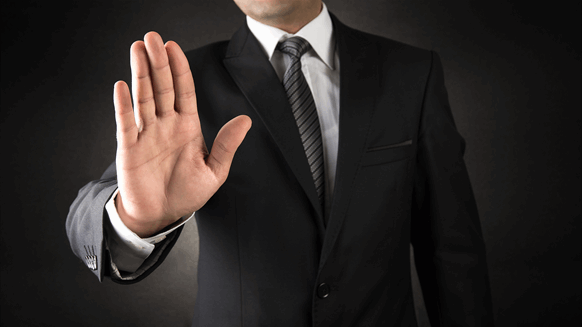 A Libyan oil field halted production due to a labor dispute.
(Bloomberg) — A Libyan oil field halted production due to a labor dispute, underscoring the still-fragile nature of the North African country's recovery from a domestic conflict.
The company operating the 70,000 barrel-a-day El-Feel deposit, also known as Elephant, suspended output late Thursday after armed guards who work at the facility decided to occupy it to protest at unpaid wages, a person with knowledge of the matter said, asking not to be identified because they're not authorized to speak to the media. Most workers were evacuated and the protesters threatened further action if their claims aren't resolved.
It wasn't immediately clear when production might resume, or when the labor dispute might be resolved. The Petroleum Facilities Guard is seeking wages that have been held up for at least two years, the person said. The field is operated by Mellitah Oil and Gas B.V., which is jointly owned by Libya's National Oil Corp. and Italy's Eni SpA.
Calls to the Libyan company weren't answered on what is a weekend in the country. Eni officials didn't immediately respond to requests for comment.
Libya, a member of the Organization of Petroleum Exporting Countries, has struggled to boost oil production amid the lingering effects of civil war that began earlier in the decade. Its crude output averaged 828,000 barrels a day last year, the highest since 2013, according to data compiled by Bloomberg.
Still, the country's oil output remains well below where it was under the rule of dictator Muammar Qaddafi. Major oil fields including El-Feel and Sharara have experienced sporadic disruptions, occasionally setting back the revival.
Nonetheless, foreign companies are expanding their interest in the country. Last month Royal Dutch Shell Plc and BP Plc agreed annual deals to buy crude. And as of January, Libya and fellow OPEC member Nigeria agreed to limit their joint output to 2.8 million barrels a day.
The nation's crude production was said to rise to 1.1 million barrels a day earlier this month, a person familiar with the matter said Feb. 15.
With assistance from Salma El Wardany, Souhail Karam and Brian Wingfield. To contact the reporter on this story: Saleh Sarrar in Dubai at ssarar@bloomberg.net. To contact the editors responsible for this story: Alaric Nightingale at anightingal1@bloomberg.net Rachel Graham.

Generated by readers, the comments included herein do not reflect the views and opinions of Rigzone. All comments are subject to editorial review. Off-topic, inappropriate or insulting comments will be removed.